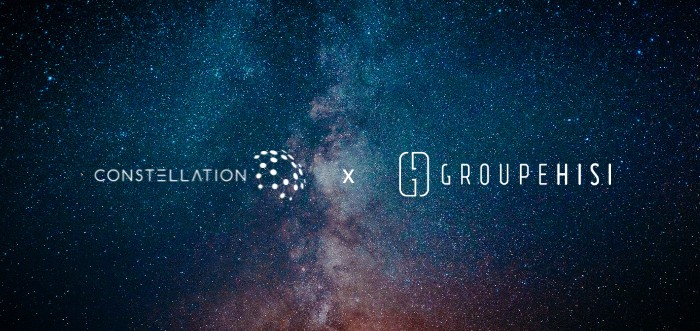 Hisi Group, a specialist in data hosting via cloud infrastructures, supported by Capitem Partenaires and Bpifrance, has joined Constellation.
Following exclusive negotiations finalised in October, Constellation and Hisi Group have just completed their alliance to create a leader in cloud and sovereign outsourcing.
Founded in 2009 by Thierry Petit Perrin, the HISI Group is a "cloud business solutions provider" offering hosting and outsourcing services for critical applications on innovative cloud infrastructures. As an expert in data protection, storage and durability, Hisi offers additional services to hosting, such as outsourcing and remote supervision, consulting and expertise (deployment, migration, integration) as well as IT equipment resale.
The Hisi Group employs over 150 people and is expected to achieve a turnover of 30 million euros in 2022. With offices in Nantes, Paris, Lyon and Toulouse, the group is able to provide its services across the whole mainland. With the acquisition of AM Web in 2021, Hisi Group also has an operating service centre in the southern hemisphere, in Mauritius.
This industrial merger between two major players in the French cloud aims to establish a French leader in data hosting and outsourcing.
Indeed, Constellation Group, created in 2016, is currently consolidating the expertise of 12 specialised companies in order to meet the challenges of digital and environmental transformation of organisations. Its businesses: training, advising, developing, integrating, securing and managing agile and low-carbon IT solutions, deployed "on premise" or "as a service". With 8 offices in France, the group has 550 employees working to provide sustainable and responsible IT solutions.
A structuring project
At the end of this operation, the new group will have more than 700 employees and is expected to exceed €150 million in turnover in 2022; all of them working towards sustainable and responsible IT. Thierry Petit-Perrin, Chairman of Hisi Group, is committed to a long-term approach as he is reinvesting substantially in the Constellation project and will join the group's management committee. Capitem Partenaires is thereby making the first divestment of its third vehicle by selling, like Bpifrance, its entire stake.
07/11/2022 - 14:38